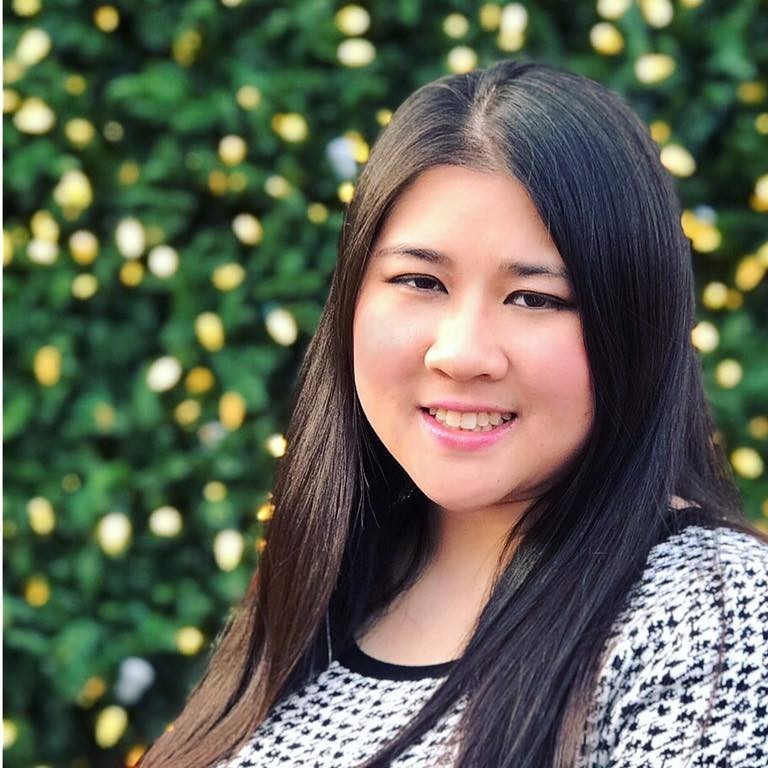 Meet Thaila. Her unique journey of learning differently and understanding how her differences shape her is precisely the kind of story The RILEY Project is eager to share today. Thaila's experience sheds light on the challenges and triumphs faced by individuals with learning differences, providing valuable insights into the world of education and self-advocacy.
Do you remember when you were first diagnosed with a Learning Difference? Were you told what difference is and how it impacts you both in and out of the classroom?
I was diagnosed with auditory processing and dyslexia when I was just four years old. This diagnosis became apparent when I struggled to communicate my thoughts effectively. It wasn't until I started attending Haman Elementary School that I realized the differences between myself and my peers. Due to my auditory processing and dyslexia, my cognitive processing is notably slower than my peers, which means I often need to review concepts multiple times to fully comprehend them. These learning disabilities have significantly impacted my life inside and outside the classroom, as my thinking process is three times slower than the average person. I often find myself having to repeat tasks or concepts to fully understand them.
When did you understand/learn that the support you received was beneficial to your learning?
When I started 6th grade at Cupertino Middle School, I finally understood how much the support I had received mattered. Transitioning back to public school was difficult for me. However, by using the skills I had learned at Armstrong and improving my study habits, I saw significant improvements in my confidence, mental well-being, and academic performance. It became clear that the support I received was crucial for developing my learning skills and achieving success. With the help of these resources, I am now more confident in my abilities, have a better mindset, and perform better academically.
How old were you when you received support that made a difference?
When I was just five years old, I was fortunate enough to have a truly exceptional teacher who recognized my specific learning needs and effectively communicated them to my parents. As a result, I received the necessary support and intervention from a young age, attending weekly Speech Therapy sessions that taught me valuable comprehension strategies. I cannot overstate the positive impact that my education at Charles Armstrong School has had on my life; it equipped me with essential life skills and helped me identify my accommodation needs.
What accommodations have you received over the years? Have you or do you presently use the accommodations?
Throughout the years, I have found several accommodations to be beneficial. In the past, I attended Speech Therapy and received a recorder device, calculator, and cheat sheets (self-written notes containing formulas). I have recently benefited from additional services such as having a notetaker, taking exams in a distraction-free environment, and being granted extended time for exams, overall, these accommodations have greatly assisted me in my academic pursuits.
Have you learned to be an advocate for yourself?
I faced many difficulties when I started attending Cupertino Middle School in Sixth Grade. Initially, I was placed in Special Education Classes but later switched to regular classes. Unfortunately, I found it challenging to keep up with my peers academically, which affected my mental health. However, a turning point came when my history teacher noticed my distress after failing a test. He pulled me aside to chat, and I confided in him that I stayed up until midnight every day trying to understand the lessons but still struggled to get good grades. To help me, my teacher decided to go over the questions I had missed on my failed tests, and I was allowed to earn back points on my exams. This experience taught me the importance of self-advocacy and seeking help when needed. By taking a proactive approach, I consistently improved my academic performance.
In your opinion, do you feel that the educational system has provided enough support for students with LD through the years? Based on your personal experience, do you have recommendations on how students with LD could be more supported? If so, what are they?
From my perspective, the support provided by the educational system for students with learning disabilities has been inadequate. There is a demand for schools to have more resources and funding. One crucial suggestion is to educate parents about their child's specific learning disability. Educating parents can help create a nurturing environment at home that promotes the child's growth and mental well-being. Overall, the educational system must do more to support all students, including those with learning disabilities, by increasing funds and resources for all schools. Drawing from my own experiences, I recommend parents of learning disability students learn about their child's disability. By understanding the child's learning process, they can provide additional educational resources and support their learning journey. Ultimately, these actions can help create a more positive mental health environment for the students at home.
How has your LD strengthened you as a person?
As someone with a learning disability, I have become a strong advocate for both myself and others. Seeking help on a regular basis has not only improved my problem-solving abilities but has also heightened my empathy towards my peers. Through my disability, I have developed a resilient personality and a valuable skill set, including the ability to gather information from others and use critical thinking to overcome challenges. I am always willing to support and teach my peers when they encounter difficulties in their learning journeys. My learning disability has strengthened my character and equipped me with essential skills to help others.
Could you recommend any specific tools or websites for students with LD?
Certainly, software tools like Kurzweil3000, Digital Resources for Listen, Read & Write Gold, and Grammarly are invaluable. Educational platforms such as Khan Academy, Quizlet, Desmos, Mr.Nussbaum, and Funbrain can be very helpful. Students with auditory processing challenges might find using a notetaker, a recorder, or accessing lecture notes in advance beneficial.
If you had the chance, is there anything you would have approached differently?
While there have been moments of introspection where I wished I could change certain events or even my learning disability, reflecting on my journey has made me appreciate that everything unfolds for a reason. My experiences, driven by my choices and learning challenges, have shaped me into who I am today.